The Best Open Source Software Options to Manage Your Finances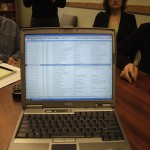 Whether you're trying to stay on top of finances for your personal expenses, your freelance operation or small business, or both, you're likely looking for something a little more modern and comprehensive than a paper ledger system. And while most people have heard of programs like Quicken, QuickBooks, and WorkingPoint, all of which allow for extensive functionality in the arena of tracking, reporting, invoicing, and so on, you might be hesitant to go with these well-known programs for your financial needs simply because of the expense associated with them. Not only will you have to pay for the initial software download in most cases, but you'll also be on the hook for annual upgrades or even monthly recurring fees for online usage. This can end up being a major cost for the average individual struggling to get by. Luckily, there are open source options available that are not only free, but that have communities of users upgrading and improving them constantly. And two of the best options out there are offered by preeminent open source outlet Gnu.
The first program you may want to consider is called GnuCash and it is a pretty basic double entry online bookkeeping system. This software is made with beginners in mind, which makes it a great starter program for those that haven't really immersed themselves in the world of financial tracking up to this point. The program is fairly intuitive, meaning that users won't have to fumble around with learning the features before they can ever access the functionality it is meant to provide. You can quickly get started entering categories and accounts, and you can enter as many as you want. From there it's just as simple as entering income and expenses (or equity and liabilities) in order to see your current assets. You can also view reports as lists or graphs, or even create customizable reports as you become more comfortable with the software, including standards like balance sheets and P&L statements, for example. The only real downside is that no encryption option for sensitive data is offered, but the software is compatible with a variety of 3rd party encryption programs so that you can easily add the security you need.
Next up is Grisbi, a more comprehensive budgeting tool that is perhaps not as user-friendly as GnuCash. Although the interface is fairly intuitive, the complexity of the program and the fact that the software has no built-in help for users could make it difficult for the uninitiated to access. In addition to the features offered by its Gnu counterpart, Grisbi is a full-featured program that provides for unlimited accounts, categories, and reports, as well as the creation of budgets. And unlike GnuCash it offers users the ability to encrypt files. On the downside, you'll have to figure out how to do all of this on your own. Of course, both programs are free to download, so users unsure of how to proceed could start by becoming familiar with GnuCash and then move on to Grisbi for added functionality and security. It's a bit like going from Dropbox to Filezilla, which is to say, a minor upgrade. But it could be the easiest route for someone that needs to start slow and build up to more complex financial software.