Recommended Readings for 6-01-08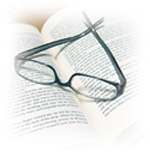 Here is a list of some of the best articles from my favorite personal finance websites. Spend some time digging through the Millionaire Money Habits archives and the links below to improve your financial literacy, and learn how to become a millionaire.
Spotlight: Head on over to the Blueprint for Financial Prosperity to download his new, College Grad Money Guide, and don't forget to check out the new Personal Finance Buzz - a personal finance social network.
Saving:
Credit and Debt:
Investing and Money:
Personal Finance Carnivals:
Carnival of Personal Finance
Millionaire Money Habit: To help you become a millionaire, you need to perpetually improve your financial literacy. Digest as much information as possible and stick to a plan that works for you. Be sure to subscribe to the RSS feed or by email to be notified of new articles posted here.