Recommended Readings for 4-20: Funny Money Edition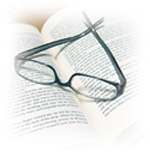 Special thanks to David and My Two Dollars for the opportunity to be interviewed and introduced to his readers. Welcome My Two Dollars readers!
Spotlight: Gather Little by Little quotes Dave Ramsey, "Many times that when you start following a budget, it's like getting a raise," in his Top Reasons People Don't Budget. What reason do you have for not budgeting your money?
Other Great Personal Finance Reads:
Personal Finance Carnivals:
Millionaire Money Habit: To build wealth, you need to perpetually improve your financial literacy. Digest as much information as possible and stick to a plan that works for you. In addition to the articles above, pick up one the recommended books found at the footer of this website, and be sure to subscribe to the RSS feed or by email to be notified of new articles.