Recommended Readings for 1/27/08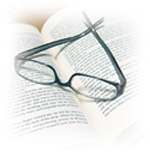 Be sure to submit your "holiday debt-ache" story at Mint.com. Two winners will be selected to receive $5,000 and free credit counseling.
Now for the list of some of the best personal finance articles from around the web. To kick start your week, spend some time digging through the Millionaire Money Habits archives and the links below to improve your financial literacy.
Money Matters for All Ages:
Did you catch the Money Matters for All Ages series? The complete guide can be found at My Dollar Plan.
Investing:
Taxes and Fees:
Spending and Saving:
Advice:
Money Thoughts:
Millionaire Money Habit: To build wealth, you need to perpetually improve your financial literacy. Digest as much information as possible and stick to a plan that works for you. In addition to the articles above, browse through the suggested readings listed at the very bottom of this website's page, and be sure to subscribe to our RSS feed or by email.