Interesting Personal Finance Blog Posts: 6-29-08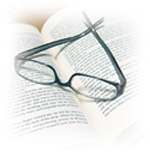 Spotlight: The Dough Roller put together a nice video post, which shares his mutual fund strategy  during sharp declines in the stock market. Read How to Invest in Mutual Funds You'll Keep During a Falling Market.
Saving Money:
9 Ways to Save without Breaking a Sweat at brip blap
11 Fun and Frugal Summer Activities at My Dollar Plan
Sometimes it's Just Better to Pay Someone at Gather Little by Little 
Other Great Articles:
Test Drive Your Homeownership Experience at Moolanomy
Study of the Wealthy Confirms Classic Joke at Blueprint for Financial Prosperity
A Stock Market Reality Check: What Investment Risk Actually Looks Like  at the Digerati Life
State of the Economy at Lazy Man and Money
Poll: Is Limiting a CEO's Pay Based on Net Worth Fair? at Generation X Finance
Money Carnivals:
Carnival of Financial Planning
Money Hacks Carnival
Festival of Frugality
Carnival of Personal Finance
Carnival of Debt Reduction
Millionaire Money Habit: To learn how to become a millionaire, you need to perpetually improve your financial literacy. Digest as much information as possible and stick to a plan that works for you. Be sure to subscribe to this site's RSS feed or by email to be notified of new articles posted here.