Wealth and Weight Loss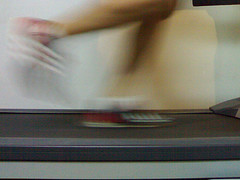 There are many parallels between accumulating wealth and weight loss. If you have the discipline to do one, you have the skills to do the other. Here are just a few similarities and things that should be included in financial diet:
Consistency: Both financial fitness and weight loss take consistent effort. Just as regular, scheduled plans to exercise must be in effect, so should regular contributions to a retirement account and regular checks on your progress and asset allocation.
No Overindulging: Eliminating bad behaviors is a must. Just as you need to give up some of your favorite foods and budget your daily calorie and fat intake, your financial fitness plan should include a budget that excludes over-consumption.
Tick-by-Tick, Inch-by-Inch: Get-fit-quick plans in either case do not work. Both weight loss and your financial plan to accrue more money should avoid schemes and promises that include a magic pill.
Sweat and Mental Exhaustion: At times, your fitness plan will be exhausting and it will seem like no progress is being made. Keep pushing forward, stick to the game plan and you will see results and reach your goals.
Planning: Creating a diet schedule and setting aside time to get to the gym requires some time management skills and preparation. Similarly, planning your future requires sitting down, crunching the numbers, doing some research and meeting with a professional.
30-Minutes a Day: All you need is a minimum of 30-minutes a day of exercise to stay fit. You can even lose weight and increase your financial IQ at the same time by reading while exercising.
Millionaire Money Habit: Building wealth is simply the ability to be disciplined, consistent, and stick to the plan. Improving your financial fitness does not have to be complicated or take a lot of time. Just stick to the basics of staying financially fit, and your goals will be well within your reach. -RT
photo by mahidoodi