Being in the Business of Me
I was having lunch with a friend of mine the other day and naturally we got on the topic of personal finance and wealth. He was very proud to tell me, "I'm going to break six figures this year."
"That's fantastic," I said. "How much more are you going to make next year?" He looked at me a bit puzzled, so I continued to explain one of my philosophies to building wealth.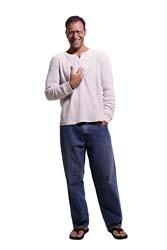 A good business analyzes and prepares growth initiatives, increases income, reduces debts, and strives to outperform the previous year's earnings and expectations. During your wealth-accumulating lifetime, you should treat yourself the same way. After all, the company you work for doesn't want to make the same amount of money next year, so why should you?
Just as the company you work fights to the bitter end to earn more money year-over-year, you should ultimately be concerned with your bottom line, i.e. how much money is the "business of me" generating. This means while working to perform well in your current environment, you should always be thinking one step ahead and asking, "What's next? What do I have to do next year to make more money?"
So, what are some ways you can make a few extra bucks? The first step is to right it down along with your list of goals. Make it a priority to sit down and think about how much you make and what you realistically want to make next year. For example, if you make $50,000, write down you want to make $60,000 next year. That's a 20 percent increase, which can be a significant increase in salary, but is certainly a reasonable goal.
Once you have set your goal, map out a strategy on how you plan to get there. Here are some examples:
I feel I am underpaid and will negotiate a raise in order to be paid what I am worth.
I will pursue a promotion.
I will start a part-time, home-based business doing "x" to generate extra income.
I will increase sales by at least "x" percent this year.
I will polish my resume, interviewing skills and network to land the job of a lifetime.
Consequently, by doing this exercise, and taking it seriously, you will be more successful in your career as the drive to succeed will be reflected in your work.
How much are you going to increase your income this year and how are you going to do it?
Millionaire Money Habit: One way to help you accumulate more wealth, more quickly is to increase your income and cash flow. Regularly stop and assess how you can increase your income in order to put more money work to for you, but remember to do some personal branding along the way. -RT