Monthly Archives:
October 2012
One of the best ways to insure a future of financial wealth and success in business is to attend an Ivy League school. Sure, you'll receive one of the highest quality educations possible at Princeton, Harvard, Yale and the other Ivies, but the networking you will be able to do there is just as
There are many aspirant borrowers and debtors who fail to get the required assistance from the banks and the financial institutions due to the fact that they have a poor credit score. Some such debtors who are turned down while applying for a DIY debt consolidation loan choose to prefer repaying their debts through a
Wow. Where did all of the time go? It seemed like just yesterday, we were making summer plans and suddenly, there are already commercials on television encouraging us to make layaway plans in time for Christmas. If you're someone who has a "holiday shopping routine" of running out on Christmas Eve to pick up presents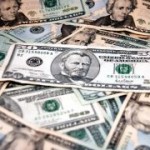 Deciding where we spend our money is a complicated process. Aside from the usual consideration of what we want as opposed to what we need, we must also think about depreciation when we make purchases. Some of the things we buy can increase in value over time, but this is not true of all things.