Top 5 Ways to Reduce Closing Costs When Buying a Home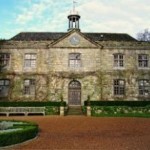 Your home is one of your largest investments. This asset will hopefully increase and appreciate in value over time and also be a great place for you and your family to make memories. Before you agree to purchase your dream home, you need to consider various financial factors including closing costs. There are ways to negotiate this price and make deals with lenders to help make your costs manageable and affordable.
Negotiate with the seller. The easiest way to save money on your closing costs is to make a deal with the seller to reduce the price of the home. Closing costs rely on the final, decided home price. Even just a few thousand dollars off the final purchase price can make the closing costs easier to handle and manage.
Decide who will pay the closing costs. Often you can request that the seller cover some or even all of the closing cost fees. A motivated seller will especially be flexible and willing to work something out with you to make the buying process more appealing to you, the buyer. The seller will be able to get out of the home and get the purchase price money sooner, while you will save money on closing costs making it a better deal for you.
Try to close on the home later in the month. Your lender will require payment of interest at the end of the month so with only a few days left your fee will be much smaller. If you pay at the beginning, you will pay interest for the entire month instead of just a portion of the fee.
Look around for lenders. Try to find an ideal interest rate that works for your budget. Also look for lower fees. All lenders will have some addition fees in addition to the interest at closing. Before choosing one lender, get a "good faith estimate" which will tell you how much to expect in monthly fees and interest. Get a few different estimates so that you can compare numbers. This will also give you leverage to ask lenders for a better deal. Also, ask for an estimate for a no closing cost option and a closing cost option so you can see how the monthly payments change.
Pay upfront as much as you can. Often putting down more money or "points" will reduce your interest charges. Points are often worth 1% of the final home purchase price. The more points you pay for upfront the better of you will be in the long term. Do not put down more than you can afford or manage, but try to save enough to put down a good amount to save you money on your interest payments over time.
Often closing costs do not seem to be a monetary factor, but they can be a huge expense and influence your decision to buy a home. Searching on the Austin flat fee MLS listing will not be able to estimate your closing costs for you. You need to be proactive and negotiate with sellers and lenders to get the best rate and the best deal possible. It is feasible to cut your closing costs and make your payments much more manageable so that you can enjoy your new home!