5 Keys to Assessing a Franchise Business Plan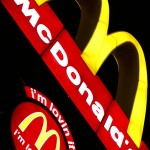 In many ways, buying into a franchise is a great way to get started running your own business. Sure, you will be coming into an already-established company and managing a branch of it, you will have some guidelines to follow when it comes to standards, practices, and overall operations, and you'll have to pay ongoing fees to the franchisor. But you will own the franchise you purchase. And think of it this way: you'll already have the blueprints in place for a successful business, a virtual guarantee that most people who strike out on their own cannot claim. So like any professional undertaking, there are tradeoffs. But the startup process, in general, is made much smoother when you take the reins and open a branch of a known brand. And you'll realize this as soon as you start to create the business plan. Whereas most would-be business owners have to cobble together this document from scratch and do all the research on their own, you'll find that much of your work has already been done for you. All you really have to do is take available documentation and tailor it to suit your particular needs. But first you'll need to assess the plan they provide you with in order to ensure that it matches your own ideas for the business. Here are some points to consider.
Overview. The introductory section of the business plan, sometimes called the executive summary, is a short outline of the business, including items like your business name, your intended location, the goods or services you'll offer, the size of your operation, funds required, and perhaps even a mission statement. While some of these items will certainly be made available to you, there are some fine points you'll obviously have to fill in on your own.
In-depth description of your franchise. After the introduction you'll have to go into a lot more detail concerning your business operation, and your franchisor probably already wrote the book on this section. The franchise business plan you're given should include information pertaining to the history of the company, the products or services offered, copyrights and patents (if applicable), safety tests, management structure, and basically everything needed to convince potential financiers that this is a sound investment. Again, you may want to include information such as your particular plans for growth (in keeping with franchisor goals), as well as any staff positions you have already filled (managers, for example), but most of this section will already be laid out for you, and much of it will be non-negotiable anyway, so you'll have little say in the matter.
Market research. This is going to be a collaborative effort, very likely. Although the franchisor will no doubt give you access to plenty of market research, you'll have to either tailor it to your region or use it in conjunction with your own research on the area in which you plan to operate. The nice thing is that the data provided by the franchisor can give you a springboard from which to start your own research, making the process much easier for you.
Business strategy. Although the franchisor likely has a lot of guidelines concerning how the franchise must be run, you likely have some latitude when it comes to organizing the structure and management of your operation and implementing marketing and sales strategies within your local community. In most cases you'll have to create a plan that is acceptable to the franchisor and meets their criteria for standards and practices, but you will likely need to build upon their business model in order to create a franchise that caters to consumers in your region.
Financial considerations. This, of course, is what the rest of the business plan is leading up to. It will include projected costs and earnings for the next several months to several years and outline the funds needed from lenders or investors. The forecast for income and expense can come from averages tabulated by other franchise owners. For example, buying into McDonald's will be a lot different from entering The Learning Experience franchise in terms of anticipated earnings in the first year, and your franchisor should be able to provide you with projections. As for the amount of money you'll need to get started, that depends entirely on you and how much personal funding you have in place.