Mint Review - How Secure is it?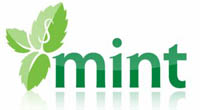 Mint.com has quickly become the hippest personal finance management website. In some ways Mint competes with Mvelopes, the online budgeting program that helps you to allocate your money before you spend it, but Mint does a bit more. It makes managing your money fun while taking almost all of the work out of it. In five minutes you can open an account, enter your bank and credit card info, and you are done. Mint will pull all of your balance and transaction information and provides great graphic detail of your financial life.
Not only does Mint break down your spending behavior, it will alert you when your balance is low, when a bill is due or when you have overspent your budget. But wait, there's more! Mint.com also give you personalized money savings tips based on how you are spending your money.
But is Mint Secure?
Mint consolidates all your accounts, creates pretty pictures and offers great advice based on all of the financial data it has pulled from your accounts. That's great, except you have to give them your bank account numbers and passwords to all your financial accounts. All it takes is one smart hacker to get access to your Mint account to see all your personal finance data. Are you comfortable with that?
You can feel confident that your data with Mint.com is safe. After you enter your banking information in your account, your user names and passwords cannot be viewed in any way. Your data is not stored in any way, and financial transactions cannot be made with Mint. That means Mint employees and Mint hackers will never have access to this information.
Mint.com also uses Yodlee, the same online banking service provider that is used by leading US financial institutions. You can feel confident your account is safe and sound with Yodlee, as they are audited by the FDIC and the Federal Reserve, among others.
If you have multiple bank and credit card accounts, which most people do, Mint.com can actually provide an extra level of security. Since it is unlikely for you to check all of your accounts on a daily basis for unusual transactions, Mint can provide a one-stop-shop to view all accounts. You can even create alerts for Mint to inform you of suspicious activity and changes in account balances.
For more information on Mint.com's security, visit the Is Mint Really Secure forums. Otherwise, another popular option is to test drive Mvelopes program for free.
Millionaire Money Habits: It is tough to build wealth if you can't keep your money. While the many personal finance software programs that exist can simplify your life and help you achieve your financial goals, make sure your identity and account information is safe and secure.