Determining Whether You're Financially Ready to Purchase a Second Home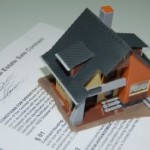 Buying a first home is hard enough for most people. And since you want your primary residence to gain value and support your growing family for years to come, you've likely put every penny into the purchase and maintenance of the property. However, at some point you might start to think about the benefits of owning a second home. Perhaps you want a vacation home in a locale that you visit frequently as a way to save over hotel accommodations while earning some additional equity in the meantime. More likely you want a passive income that a second property can provide. When you have renters paying for your mortgage (and then some) you could end up owning your additional home for little more than the down payment. And once the home is paid off, the income goes straight in your pocket. Of course, before you can even think of buying a second property you need to make sure you're financially prepared to shoulder the burden. So here are just a few things you'll probably want to consider first.
The major consideration, of course, is whether or not you can actually afford another property. For one thing you'll need a down payment, and since the housing market crashed this percentage tends to be higher these days than it was several years ago. But you also need to be able to make the monthly payments. What if you're relying on renters to foot the bill but there's a snafu in the process? What if the house must be renovated in order to make it habitable and the contractor is behind schedule? Or suppose you simply can't seem to find renters you're comfortable with (or any renters at all). You should be prepared to pay the mortgage every month on your own for at least the first year and potentially longer.
Another thing to think about is what you stand to gain or lose from owning a second home. If you have a property, such as a summer home, that is empty most of the year, you could show up for a vacation only to find that the house has been taken over by squatters. In some states they can be difficult to oust and you may have to pay for legal fees to do so (not to mention the cleanup afterwards). You might hire a live-in house-sitter to watch the place in your absence, but that's pretty expensive. Another issue could be the extra costs of owning a second home, such as maintenance, insurance, property tax, and perhaps even a management company if you don't want to play landlord. In short, owning a second home is a major luxury that you might not be able to afford.
And of course, there is no guarantee that your house will increase in value. If the current recession has taught us nothing else, it's that property values can certainly crash. On the upside just now is the fact that the housing market is still depressed. And you need only take a peek on sites like RateSupermarket Inc. to see that interest rates are incredible. So now is probably a great time to buy without undue worry that your house will be worth less in 20 years than it is now. But you need to consider every angle of the equation before you buy a second home in order to make sure that your finances can handle the additional burden, not only now, but over the next 15-30 years of payments.