5 Home Renovations That Are the Least Cost Effective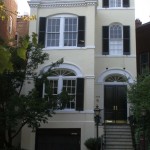 Remodeling an outdated kitchen or expanding a master bath may be some of the most expensive undertakings when it comes to home renovations, but they also tend to show the best return on investment when it comes time to sell. And they can certainly increase your prospects of attracting interested buyers, as well. However, not every update you make to your home is as likely to bring back the money you spend. In other words, some renovations are far more cost effective than others. And while you will almost certainly enjoy any changes you make to improve the form and function of your home while you live there, it pays (literally) to be aware of how much you're likely to get back from any undertaking of upgrades. Here are just a few that you'll almost certainly want to avoid if you hope to see a significant percentage of return down the line.
Cosmetic upgrades. The appeal of cosmetic upgrades (new, improved, or simply different surfaces) lies largely in the eye of the beholder. And while there are likely a handful of potential home buyers that happen to share your sense of style and appreciate your color palette, the truth is that any money you spend on superficial "upgrades" is likely to fall by the wayside when it comes time to sell. In fact, you may end up paying more to return your home to a relatively neutral state before you list your property.
Open floor plan. While most home buyers are seeking a modern, communal living area that allows for clear and unobstructed sight lines through the kitchen, dining room, and living room, nobody is likely to spend more for this amenity. Houses that have such features might be more attractive to a large number of prospective buyers, but most will not shell out more money than they would for a home of similar size and amenities that happens to have separate rooms with walls in between. So while you can certainly pay to knock down walls, don't expect to see a financial return for your efforts (even though it could have the benefit of delivering more interested buyers).
Extra bathroom. If you happen to live in a 4-bedroom house that is serviced by only one bathroom and you can manage the addition of a second full bath for, say $10K, then you might see some return on your expenditure. But as a rule, adding another bath to an otherwise adequately appointed home will be both expensive and unnecessary, and most buyers won't take kindly to an additional $20,000 tacked on to your asking price. Now, if you happen to be adding another bedroom or carport to a small house on a large property, that is another story. But where bathrooms are concerned, it's nearly always going to be a loss.
Room remodels. Even a master bedroom remodel is going to be a hard sell when it comes to getting your money back. A modern kitchen or bathroom is one thing, but what can you really do to improve a bedroom or office space besides adding built-ins or increasing closet space? Even if it seems like a necessary upgrade for your space you're unlikely to convince any buyers to foot the bill for your troubles.
Exterior patches. Patching up the roof, the siding, or the window frames may be necessary to keep your house in ship shape, but unless you plan on heading to the roofing annex for an entirely new and improved hat for your house, don't expect to see much return on the money you put into the project. A patch-job is only likely to signal more problems down the road for the new owner, so you probably don't want to advertise the fact, much less ask for more money.