I have a friend who is a really, really good shopper. The problem is that he is not a smart shopper. He is a sucker for being lured by persuasive sales pitches and marketing gimmicks. It is actually comical because the behavior is so predictable. He comes across a "really great deal," impulsively spends money he doesn't have my making the purchase with his credit card, and tells everyone what a great deal he found.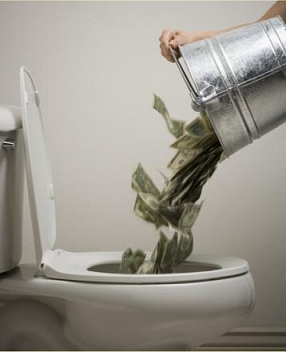 What he doesn't learn is that he never needs what he buys, wastes a tremendous amount of money, and can't understand why he never has money. He literally cannot leave home without coming back with a "great deal." This is a classic example of an over-consumer and under-accumulator of wealth. He has so much stuff that he never uses, which just creates more and more clutter. Everything from electronics to clothes.
Self-made millionaires are smart shoppers. They rarely buy compulsively, they are not over-consumers, and they only go shopping to buy things they need. Self-made millionaires use shopping lists, and stick to those lists when they shop.
Millionaire Money Habit: Make a commitment today to stop buying things impulsively and only shop for things you need. Use shopping lists and stick to only buying the items on that list. It's amazing how quickly all the small expenses add up to a big expense.

Tags: