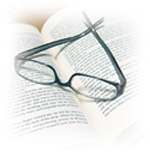 Be sure to visit My Two Dollars for a chance to win 1-year subscription to eFinPLAN online financial planning software (a $98 value).
Spotlight: Jeremy at Generation X Finance breaks down the pros and cons of investing in ETFs and Mutual Funds and helps determine which is right for you.
Being Frugal:
10 Frugal Hobbies at Blueprint to Financial Prosperity
Does Your Wallet Have a Leak at The Wisdom Journal
Find The Best Jobs To Ride Out A Recession at The Digerati Life
Recession Proof Your Life:
Budget for the Recession Now at Gather Little by Little
75 Tips to Survive a Down Economy at Frugal Dad
How Are Gas Prices Determined? at Single Guy Money
Advice That Might Have Turned My Financial Life Around…Or Not at beingfrugal.net
Credit and Debt:
What is Credit Card Arbitrage? at My Dollar Plan
Think Twice Before Canceling Credit Cards at Cash Money Life
A Year Of Debt Reduction at Paid Twice
Personal Finance Carnivals:
Carnival of Personal Finance
Money Hacks Carnival
Carnival of Debt Reduction
Millionaire Money Habit: To learn how to become a millionaire, you need to perpetually improve your financial literacy. Digest as much information as possible and stick to a plan that works for you. Be sure to subscribe to this site's RSS feed or by email to be notified of new articles posted here.

Tags: