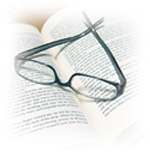 Read through this collection of some of the top blog posts from around the personal finance blogosphere from this past week. Don't forget to take some time to read through the Millionaire Money Habits archives while you read the articles below.
Spotlight: Frugal Dad talks about his only regret was not learning about an easy personal finance tip earlier in his life. Find out more by reading If I Only Had A Financial Mulligan: The 50 Percent Savings Plan.
Other Great Posts:
Personal Finance Carnivals:
Millionaire Money Habit: To learn how to become a millionaire, you need to perpetually improve your financial literacy. Digest as much information as possible and stick to a plan that works for you. Be sure to subscribe to this site's RSS feed or by email to be notified of new articles posted here.

Tags: