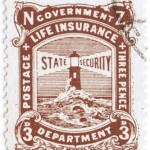 It's not always something that we like to think about, but if there's one thing that we all need, it would have to be life insurance. It's simply a responsible way to live in preparation for, what can sometimes be the unexpected.
However, when it comes to selecting the right kind of policy, like any kind of insurance (whether it's home, car, renter's, etc.), the options can seem a bit confusing as it relates to choosing the one that is best for your particular needs.
If you've been wondering if you should go with term or permanent life insurance, we've enclosed a few points about both that will hopefully help you to make the best choice for you and your family:
Term Life Insurance
Term life insurance is the traditional form of life insurance. It's basically an insurance policy that provides you with coverage at a pre-fixed rate over a certain period of time. After that period expires, the kind of coverage that came with that fixed rate is not guaranteed. This means that you will either have to go without the coverage or renegotiate another kind of coverage plan. Within this kind of policy, you have a couple of options. You can purchase annual term life insurance and pay a significantly higher premium, or you can take out one in 10, 20 or 30-year terms. If you decide to go with the latter option, you are usually required to pay a fairly high premium during the first year, but the price tends to drop significantly following it. So, ultimately, term life insurance tends to be far cheaper than going with a permanent policy. So, why consider the other option?
Permanent Life Insurance
Should you decide to get a permanent life insurance policy, it is one that will cover you for your entire life. What makes it even more different than a term policy is that it has an investment component that is built into it. This means that while you are covered for life, with the additional monies that you pay, your insurance company will invest a certain amount. However, there are some things that you need to consider with it. For one thing, you usually tend to pay far more coverage than is actually needed and the investments may not be as beneficial (meaning that the investments may not give you a noticeable enough profit for the amount of the premium that you are paying). So, if you are going to consider going with this option, it's a good idea to keep in mind that there are basically three kinds of permanent life insurance policies. A traditional whole one is a policy that has fixed premiums with guaranteed minimum growth. A universal policy is one that provides you with the ability to raise or lower your premiums; this provides you with a cash balance (which could come in handy with things like a mortgage life cover policy). And finally, there is a variable policy, which gives you the opportunity to choose how the cash is invested.
As you can see, there is definitely a lot to consider when it comes to both kinds of policies, but ultimately, if you want to pay less money, you will probably want to go with a term insurance policy. On the other hand, if you want to pay more in order to invest, a permanent life insurance policy is your better option. Good luck.

Tags: