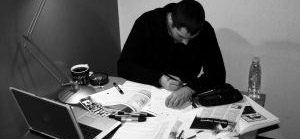 Personal finance planning can seem complicated and difficult. With so many investment products and vehicles, budgeting tools, debt pay down strategies, savings plans, and personal finance jargon, it can be tough to weed through all of the information and figure out where to start.
Here's a quick checklist to make sure you are on the right path:
Create a Budget: The first thing you need to do is asses your income, expenses and create spending limits to live within your means.
Pay Down Debt: The more interest you are paying on loans and credit card bills, the harder it is and the longer it will take you to accumulate wealth.
Build an Emergency Fund: An emergency fund will protect you for inevitable events that would otherwise drive you deeper in to debt. Be prepared for the unexpected and you will avoid one circumstance ruining your ability to become rich. (see Why is an Emergency Fund Important?)
Invest Automatically: While investing can be complicated and daunting, it doesn't need to be. The reality is that the simpler you keep it, the better returns you will receive. Simply invest in diversified mutual funds, index funds, or a life-cycle fund through your 401k plan and you will keep risk low while earning market returns.
Stay on Task: As many of the celebrity investors, such as Warren Buffett and Ben Stein, frequently state, you want to be a long term investor in order to take advantage of the The Power of Compound Interest.
Increase Your Income: As your income increases over time and you earn raises, promotions and uncover new ways to bring in additional income sources, put more money to work for you.
Make Personal Finance Planning Fun: Believe it or not, personal finance can be fun. Make it a challenge to save a certain amount of money, stay within a budget, and find ways to cut your costs. Set short and long terms goals and remember to reward yourself for reaching your goals.
None of these personal finance planning tips here is particularly mind blowing information, but it can be life changing. The important thing to realize is that personal finance does not need to be difficult. Anyone can build wealth with a little discipline and consistency.
Millionaire Money Habit: All self-made millionaires started somewhere. It will take time and a little preparation, but you can reach your financial goals by creating a Millionaire Mindset. -RT

Tags: